My 24 Care
Reviews
What do 'My 24 Care' clients have to say about the services we provide? The reviews on our assisted living search process below will give you a little insight into the service we offer each and every client who walks into our life during their time of need.
Traci R.
Sheryl is knowledgeable and extremely hepful. She helped me through this difficult process and made it easy. 
Barbara
Sheryl helped my family through this stressful time. She is honest and patient. She really knows her stuff! She knew exactly what to look for when touring properties.
Judy D.
My mom was admitted to a beautifully maintained facility. I am so pleased with this service.
Tracey B.
Sheryl helped my mom move into a lovely facility where she is happy, loved, and felt safe.
Sue T.
Sheryl sold my mom's house for top dollar. She staged and cleaned it herself. The facilty she found us was very clean and we are happy.
Charles
Sheryl never gave up trying to match us with the perfect home. My dad was welcomed from day 1.
Mike T.
The home we picked was so nice. The manager was so patient and really understood our needs.
Dee G.
Finding Sheryl and her staff has been a blessing. They really care about the clients. 
Jim K.
This service was a blessing. We live miles away and Sheryl was able to assist us in getting my dad the proper care. She communicated promptly and she had all the answers to my questions. She referred us to someone that helped him get the VA benefits. 
Kathy G.
Don't try to do this alone. She helped us find a safe place for my brother. She held my hand the whole time and made the process easy. I would recomment her to anyone looking for a facility.
TAKE A LOOK TO OUR SERVICES
Take a look at our services to get a small preview of the path we will walk down with you in preparing for a senior living transition for you or your loved one.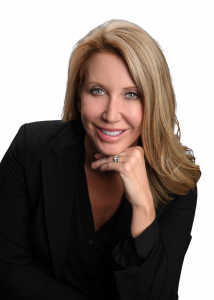 Sheryl Stockstill
Senior Care Transition Advisor
Phone: 407-499-7500
Email: sheryl@my24care.com
Years in Long-Term Care: 14
Experience: Executive Director, Training, Keller Williams Agent
Large network of facilities and medical professionals
Our staff does not work on commission so care is always our top priority.
Available when you need us
Always act in the best interest of the client
Extensive follow up procedures
Assistance with required documentation between doctors and facilities